FLEET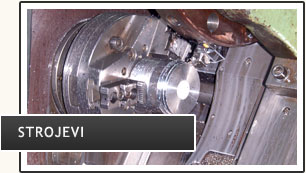 CNC turning machine
CNC obradni centar
Vertical milling machine
Universal turning machine
Automatic hacksaw

more about fleet ...

METAL-HIT d.o.o.
Metal-Hit d.o.o. Croatian company established in 2005 and engaged in the
production and trade of all types of metal - CNC turning and milling.
As its structure belong to micro-businesses, we are specialized to perform
lohn- jobs
for larger companies.
We prefer making positions with the raw material by a client, although we do not exclude the possibility of using our materials.
Based on many years of experience, we offer:
- Compliance with agreed delivery deadlines
- Accuracy and precision given elevation
- Quality material processing
- appreciation of founded complaints